What better way to start the year than to stick to your fitness NY resolution? But you need a bike and yours is kind of broken… Worry not! We are here to help!
The dates for our January workshops are:
Tuesday 3rd January – Hackney City Farm, 7-9PM
Wednesday 11th January – Old School Rooms, Round Chapel, Clapton, 7-9 PM
Tuesday 17th January – Hackney City Farm, 7-9PM
Do arrive as early as you can to ensure we can help you. Contact us in advance if you have any queries!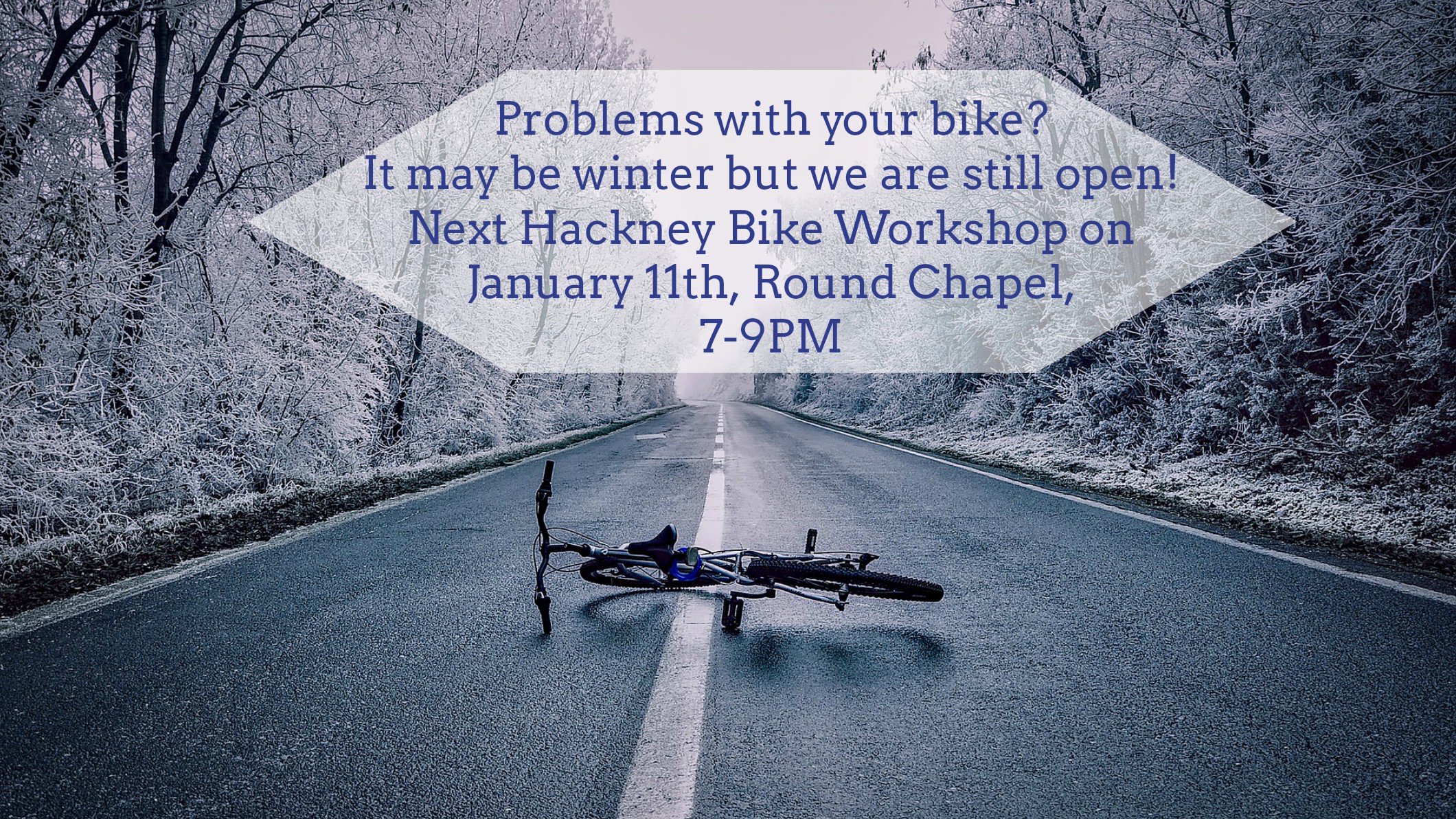 As usual, we are all enthusiastic volunteers: we do not receive any regular contribution towards our running costs, and we must pay ourselves for rent and tools. We would really appreciate if you could donate generously on the night!
Finally, Hackney Bike Workshop is still looking for new volunteer mechanics. As we are getting quite a few more cyclists through the door, so we would love to meet new volunteer mechanics, especially for our Wednesday session in Clapton. It is a great opportunity to cement your skills and perhaps to pick up a few news one, so, come along!